Unique instruments for quality dentistry
We have specialized in the development and production dental products of a unique design and quality – and have done so ever since Mr. Jorn Ronvig founded the company in 1981. We are proudly maintaining his strong vision to produce instruments of exquisite quality that dentists will love to use in their practice every day. Products that contribute to true joy of work and patient comfort.


Our R&D activities and production are maintained in our facility in Daugaard, Denmark. This way we are preserving a deep technical know-how and we know for sure that our products are manufactured under the best possible work conditions of mutual respect and responsibility. Our skilled and experienced employees are taking pride in making
quality that lasts…
We are compliant to the strictest rules for the development and production of medical devices. That is your guarantee that our products will live up to our promises of safety and performance.
We are certified according to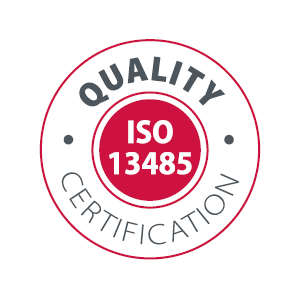 RØNVIG is a proud member of the Directa Dental Group, a family of dental manufacturers offering a variety of innovative dental products preferred by dentists worldwide.
Learn more about all the interesting products at www.directadentalgroup.com or read our Code of conduct here.