Computer assisted local anaesthesia
Offers your patients a gentle and pain-free injection
– and yourself a relaxed and better working position!
Top Award Winner 2022
We are proud to announce that our device for computer-assisted local anesthesia, CALAJECT™, has received the esteemed recognition "2022 Top Award Winner – Anesthetic Device" by Dental Advisor. CALAJECT was evaluated by six consultants and used 153 times in total. You can read the evaluation report here.
The highlighted features were:
Ergonomic unit with small footprint
Good visual displays and auditory signal
Controls flow of local anesthetic
Automated aspiration
Pain-free injection with CALAJECT™
CALAJECT™ helps you deliver pain free injections. The system controls the flow rate, which ensures a smooth and gentle flow of anaesthesia. Even palatal injections can be carried out with less discomfort for the patient. The light pen grip provides a relaxed working position and good finger support shows where the needle can be kept perfectly still in situ.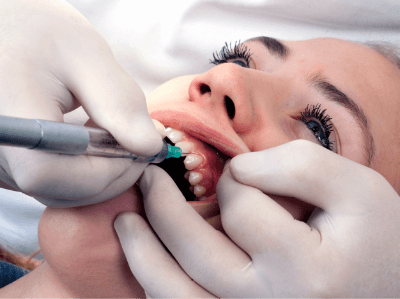 Program 1: Intraligamental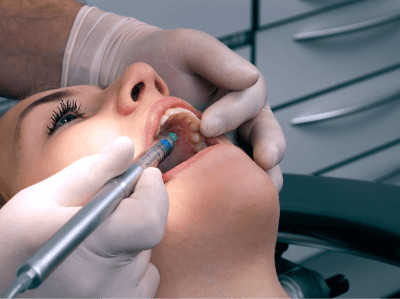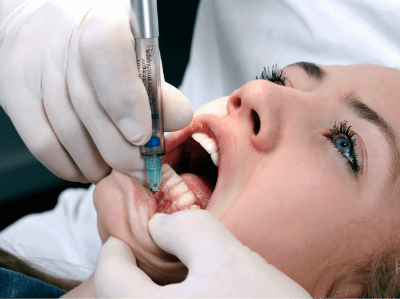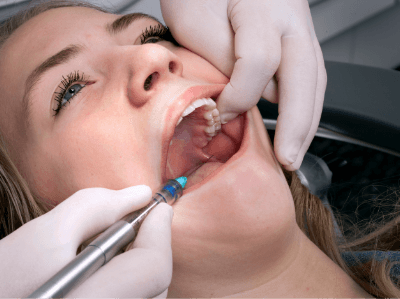 Program 3: Regional nerve block
One instrument for performing all dental local anaesthesia. Program for intraligamental injections, infiltrations and regional nerve blocks.
No additional costs for special consumables. Used with standard dental needles and cartridges.
Watch our videos and learn more about CALAJECT™
CALAJECT™ - Why computer assisted local anesthesia?
CALAJECT™ - An Introduction
Get more information about CALAJECT™
™
""Computer assisted injection has an incomparable ergonomic advantage over manual injection, as you do not need to bend your wrist and press the plunger simultaneously. Calaject™ gives me some extra benefits; among others the hand piece is sturdy and well balanced which makes it easy to control.""
"CALAJECT™ is amazing! It has clear advantages over the device I used to work with. It allows me to carry out all types of local analgesia. I avoid waste of anesthetic solution and costs of disposable hose sets. I only need the standard needles and cartridges, I use for manual injections. Additionally, it is easy to operate and to clean."
"I cannot live without my CALAJECT, especially for mandibular anaesthesia. It has been a very long time since I had to make a nerve block."